Marine Scotland
Counting scallops
January 24, 2018 by Marine Scotland Communications No Comments | Category Marine Scotland Science, Research Vessel Surveys
Duration: 25 January – 7 February 2018
Fishing Gear:
Scallop dredges
Objectives
To carry out a survey of scallop stocks around the Shetland Islands.
 To age, measure and assess shell damage on all scallops caught.
 To collect information on by-catch of other commercial fish and shellfish species.
 To identify, quantify numbers, and damage assess of starfish species in all dredge tows.
 To undertake underwater filming of dredges using a Go-pro camera.
Procedure
Scallop dredge hauls will be made at sites used on previous surveys as shown on the map below. Hauls will be of 30 minutes duration. From each haul all of the scallops will be measured to the half centimetre below and aged. Numbers and size distribution of commercial fish and shellfish species will be recorded along with scallop shell damage and starfish numbers and species. Filming the gear fishing will be undertaken on selected tows to show gear efficiency.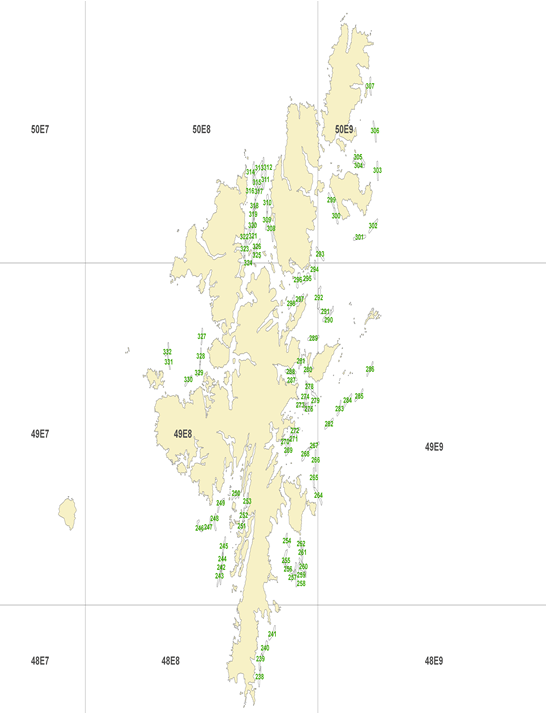 Further Information
Tags: Alba na Mara, fish, Marine Scotland, Marine Scotland Science, scallops, science, shellfish, Shetland
Comments