Marine
Protecting and researching our seas
August 25, 2020 by Marine Directorate Communications No Comments | Category Compliance, Marine Directorate general, Marine Directorate Science, Marine Directorate Surveys, Research Vessel Surveys
You may have seen our recent tweet showing the launch of the marine protection vessel (MPV) Hirta, it really is quite a thrilling moment when you watch the vessel hit the water. The MPV Hirta launched in Gdansk, Poland on 17 August 2007 and so began life on the waves as part of our fleet.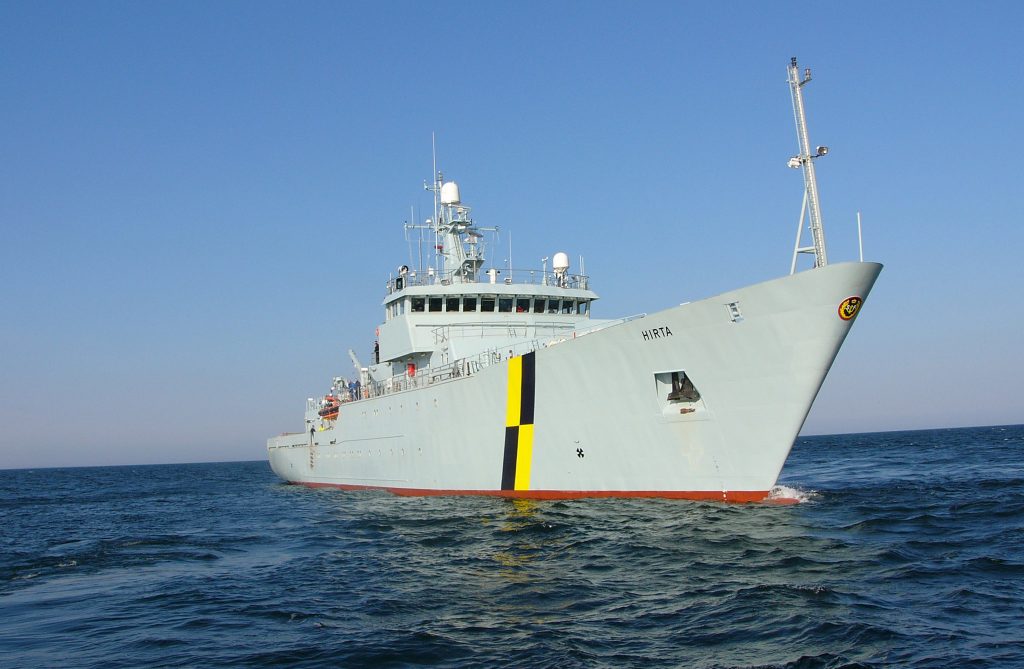 Our marine protection vessels are managed 'in house' by Marine Scotland Compliance. The marine protection vessels are responsible for deterring and detecting illegal activities. The vessels are deployed according to operational requirements.
During their patrols aboard the MPVs our Marine Enforcement Officers (MEOs) gather information and monitor activity, as well as routinely board and inspect the catches and fishing gear of the fishing fleet at sea. This can take the crew of around 17 out to 200 nautical miles and sometimes beyond when required.
Another August Launch
Another vessel in our fleet that was also launched in August, but a year later is the marine research vessel (MRV) Alba na Mara. The Alba na Mara was launched on 29 August 2008 in Fraserburgh, Aberdeenshire near to where the vessel had been built to specification.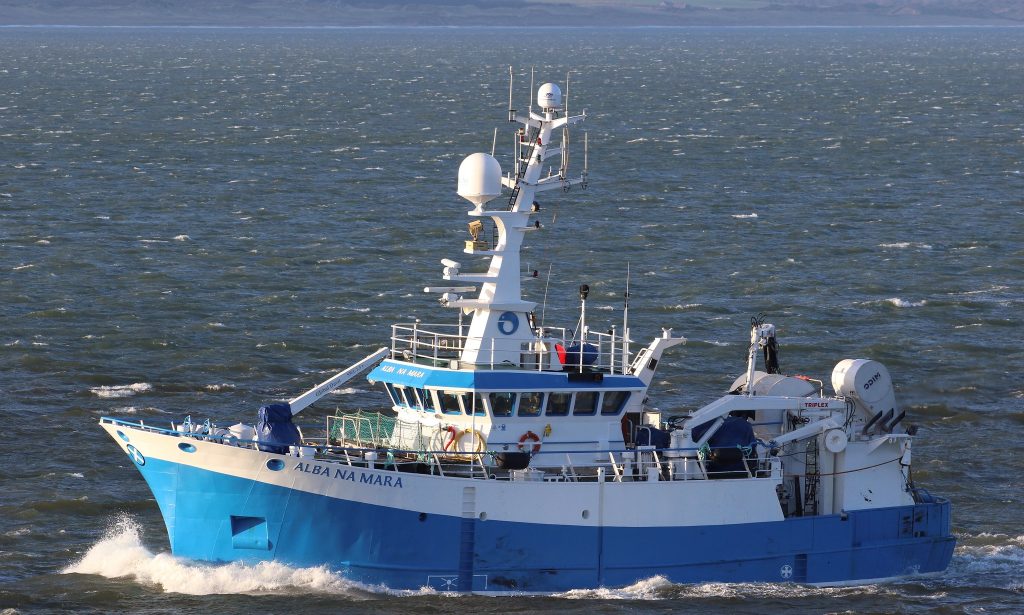 Staffed with eight crew and five scientists the MRV Alba na Mara is generally used for fish and shellfish stock assessment and environmental monitoring in the North Sea, and on the west coast of Scotland. The vessel usually completes around 22 research surveys per year. However due to coronavirus restrictions this has unfortunately not been the case this year.
At this time of year the MRV Alba na Mara would usually be in the midst of the annual East Coast Nephrops survey. This survey collects information about the  distribution and abundance of Nephrops burrows, using our towed underwater camera systems. This type of work would usually take around two weeks to complete – to read more about what a typical Nephrops survey would entail check out our blog posts from last year's survey.
Further Information:
Tags: marine protection vessels, marine research vessels, MPV Hirta, MRV Alba na Mara
Comments