Statistics
Who gets Free Personal Care in Scotland and what does it cost?
August 31, 2017 by hsca No Comments | Category Health and social care
This week we published the latest statistics on Free Personal Care describing the number of people benefitting from the Free Personal Care policy in Scotland and the cost of the policy.
Who gets Free Personal Care in Scotland?
Nearly 78,000 people in Scotland benefit from Free Personal and Nursing Care. Just under 31,000 of these people live in Care Homes and around 47,000 receive care in their own home.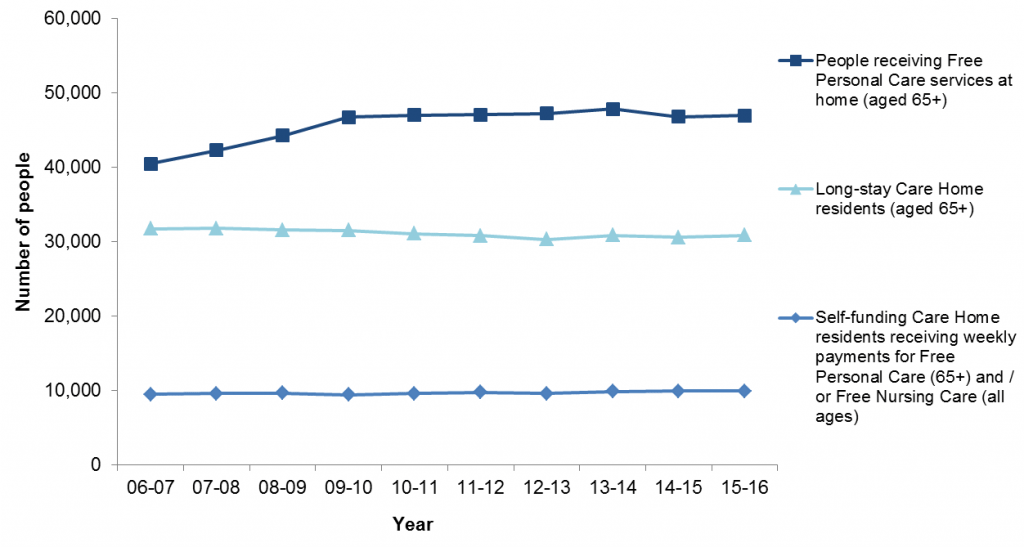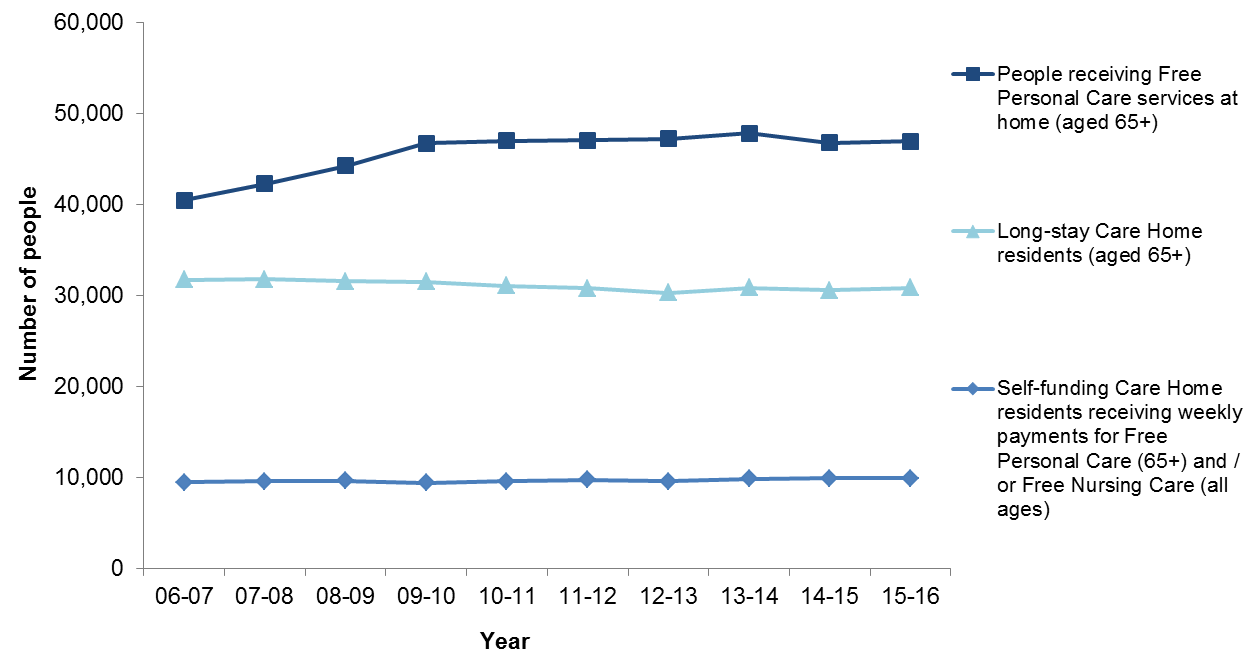 People who pay their own Care Home fees (called self-funders) benefit from Free Personal Care payments of £171 per week and Free Nursing Care payments of £78 per week depending on an assessment of their needs. There are nearly 10,000 self-funding residents in Care Homes in Scotland.
What does it cost to provide Free Personal Care?
Making Free Personal and Nursing Care payments to self-funders in Care Homes cost local authorities £127 million in 2015-16.
In the same year, local authorities spent £371 million providing personal care services to older people in their own homes, an increase of 2% on the previous year. Because personal care is free for people aged 65 and over, local authorities can't charge people for this service, though they can charge for non-personal care services and adults aged under 65 can be charged for personal care. The Scottish Government is currently undertaking a feasibility study looking at extending free personal care to under 65s.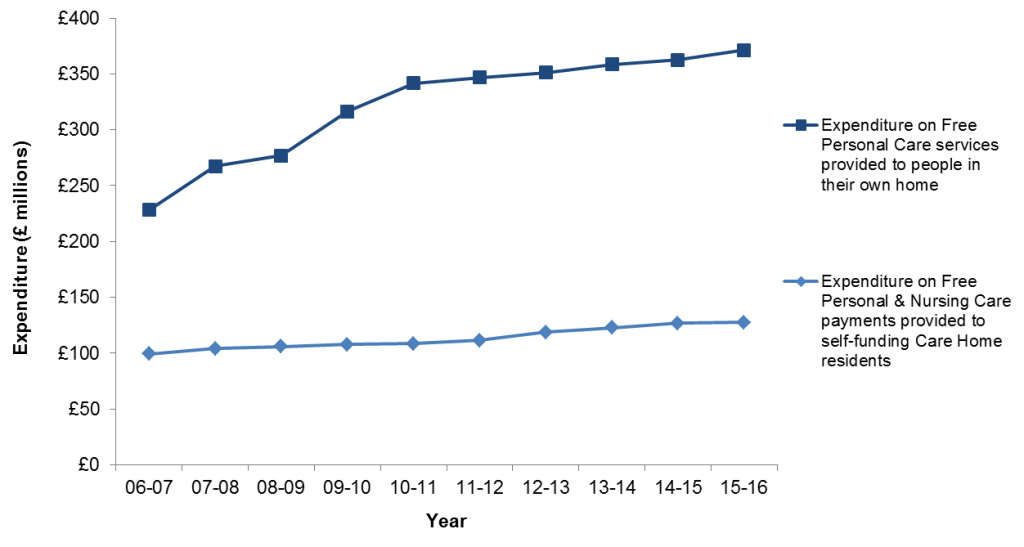 Where can I find more information on Free Personal Care?
More data and analysis is available in the full National Statistics publication and on our website. We have also created some Tableau Dashboards to accompany this publication, and would greatly appreciate any feedback from users on how to improve these further. Please send any comments to SWStat@gov.scot or comment below.
Tags: fpc, free personal care, older, social care
Comments