Marine
Significant Celebrations for Scottish Freshwater Organisations
May 9, 2018 by Marine Directorate Communications No Comments | Category Collaborations, Fisheries, Freshwater Fisheries, Marine Directorate general, Marine Directorate Science, Marine Renewables
2018 is looking to be quite a significant year for two organisations at the core of freshwater research in Scotland. Marine Scotland Science's Freshwater Fisheries Laboratory (FFL) at Faskally in Pitlochry, has just celebrated its 70th anniversary and the Scottish Freshwater Group (SFG) has just turned 50.
Freshwater fisheries research has been a Government responsibility in Scotland from 1882 when the Fishery Board for Scotland was set up. The origin of the Faskally Laboratory is rather more recent. In April 1948 the Brown Trout Research Scheme (BTRS) started at Pitlochry, two years before the new Loch Faskally was created when the Pitlochry Hydro-electric dam was completed.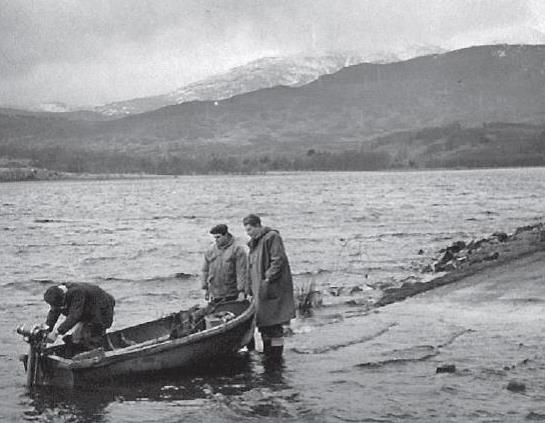 The two organisations have connections that began in the early 1960's and continue to this day. The SFG held their first meeting in October 1968, some 20 years after the founding of the Brown Trout Research Scheme. The SFG was the brainchild of Peter Maitland (Nature Conservancy, now Scottish Natural Heritage), Bill Munro (Brown Trout Research Laboratory, now FFL) and Ian Waddington (Clyde River Purification Boards, now the Scottish Environment Protection Agency ) looking for a national forum for those working on fresh waters in Scotland. It was chaired by Mr Kenneth Pyefinch, who was also the first officer-in-charge at the Brown Trout Research Scheme, and one of the talks given at that same meeting was by Dr Harry Egglishaw who worked at the laboratory until 1987.
Wind forward to the present and the SFG conducted its 100th meeting, held at Stirling University, just last month, which once again demonstrated the rapport between the two organisations. The current Head of FFL Dr John Armstrong was one of the presenters representing Marine Scotland Science (MSS) and gave a talk on the "Application of long-term monitoring for the contemporary management and conservation of Atlantic salmon".
MSS were delighted to contribute further giving an informative overview of some of the work and research undertaken by both FFL and the Renewables and Energy Programme with posters from:
Dr Karen Millidine looking at "Understanding and assessing the effects of river regulation on Atlantic salmon fry";
Ross Gardiner on "Salmon smolt trawl work in connection with marine renewables developments";
Dr Emily Bridcut on the"Impacts of onshore wind farm developments on fish populations in Scotland"; and
Ross Glover on the "Detailed long-term study of a Scottish Atlantic salmon population across multiple life-stages suggests no discernible benefit of conservation stocking".
Further contribution saw inspiring talks from:
Dr Iain Malcolm on the "Development of a national juvenile salmon density model for Scotland to underpin fisheries management and assessment"; and
Dr Faye Jackson looking at the "Development of a national river temperature model to inform the management of Scotland's Atlantic salmon rivers under climate change".
Dr John Armstrong said: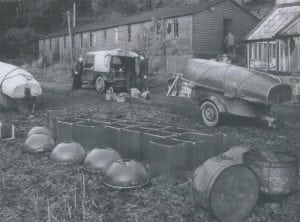 "The Brown Trout Research Scheme was tasked with conducting investigations into the factors that affected the growth of brown trout in Scottish waters, for improving stocks. We were renamed the Freshwater Fisheries Laboratory in April 1957 as our remit was extended particularly to encompass management of Atlantic salmon. During our full tenure we have provided wide-ranging research which provides the (now) Scottish Government with the facts required to make and amend policy on Scotland's freshwater and migratory fish and the fisheries that they support. We are very proud of our legacy and look forward to continuing our important work for the next seventy years and beyond."
Further Information:
Tags: Brown Trout Research Scheme, environment, Faskally, fisheries, Freshwater, hydro-electric dam, Loch Faskally, Pitlochry, research, Salmon, science, Scottish Freshwater Group, SEPA, SFG, smolt
Comments