Marine
Marine Scotland Science Shortlisted in Nature of Scotland Awards
December 2, 2019 by Marine Directorate Communications No Comments | Category Collaborations, Marine Directorate general, Marine Directorate Science
We are proud to announce that Marine Scotland Science (MSS) has been shortlisted for two out of the nine awards categories for the Nature of Scotland Awards. Hosted by the Royal Society for the Protection of Birds (RSPB) and co-sponsored by Scottish Natural Heritage (SNH), the Nature of Scotland Awards celebrate and recognise the best of conservation in Scotland.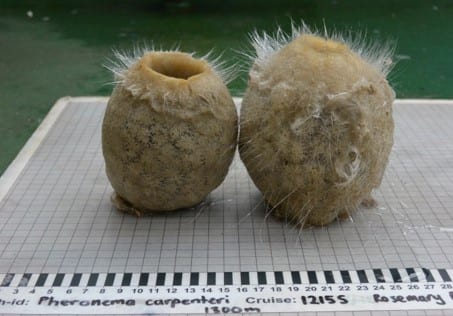 Nominated in both the 'Conservation Science' and the 'Innovation' categories, we are delighted that our work into the discovery and conservation of Scotland's deep-water ecosystems using marine science has been recognised.
The nominations are the culmination of a programme of exploratory deep water work that began in 1998 with the birth of the deep-water slope survey. Over the past decade our colleagues, including collaborator Dr Francis Neat, designed and coordinated a series of deep-water research and exploration surveys using the marine research vessel (MRV) Scotia. A variety of survey and sampling techniques were developed and used including: multibeam echosounder seabed mapping, bespoke camera systems, various net design, sediment corers and environmental sensors.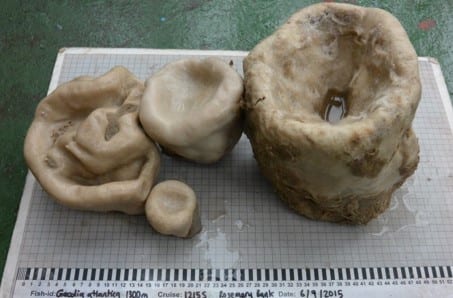 The aims of the surveys were to document the various benthic habitats and their associated species in order to provide management advice on habitats that may be at risk from human impacts. Annual surveys were carried out on different areas including: the Continental Slope, Rosemary Bank Seamount, the Rockall Plateau and the Hatton-Rockall Basin.
Discovering Species
These surveys resulted in several important discoveries of species and habitats previously unknown within Scottish waters:
The large buccinid whelk Volutopsius scotiae, previously unknown, discovered in the Rockall Trough.
A putative cold-seep ecosystem (the Scotia Seep) discovered in the Hatton-Rockall Basin some 500km west of Scotland. (A cold seep is an area of the ocean floor where hydrocarbon-rich fluid or gas seepage occurs.) These ecosystems, believed to be rare in the NE Atlantic, often harbour endemic lifeforms.
Two previously unknown chemosynthetic bivalves Thyasira scotiae and Isorropodon mackayi discovered in the Scotia Seep itself. (Chemosynthesis is the production of organic compounds utilising inorganic compounds as the primary energy source rather than sunlight.)
The discovery of a vast sponge ecosystem covering large areas of Rosemary Bank Seamount. This is comprised largely of massive Geodiid sponges however also complimented by the presence of rare and fully unknown species.
Marine Protected Areas
These discoveries have provided primary impetus to the creation of several Marine Protected Areas as well as the proposed Deepwater Marine Reserve to the west of Scotland and have been published in several peer reviewed journals:
Head of Marine Scotland Science, Tim McDonnell OBE said: "I'm delighted that our colleagues have been nominated for such prestigious awards. They really recognise over a decade of long-term survey and discovery marine science. Work of this quality – published, peer-reviewed, and at the heart of Scottish environmental regulation – relies on the hard work and dedication of many staff; including our teams that look after our research vessel MRV Scotia. I would like to personally thank all nominees and wish them luck at the awards ceremony'.
Tags: environment, fisheries, Hatton-Rockall Basin, MRV Scotia, research, Rockall Trough, Rosemary Bank Seamount, Royal Society for the Protection of Birds, science, Scotia, Scottish Natural Heritage, Survey
Comments