Digital
Pair writing content with subject matter experts
November 25, 2016 by admin No Comments | Category mygov.scot
This is a blog post by Reece Cargan, senior content designer on mygov.scot
During our work writing content for mygov.scot, the content team use a mixture of different writing methods as part of our content design process. One technique is 'pair writing'.
We have blogged in the past about designing content for mygov.scot, and explained how our publishing flow works:
Authoring
Peer review
Fact check by content owner/subject matter expert
Publish
Following publication, content accuracy is managed and reviewed at regular intervals agreed with content owners.
Writing content for citizens and business users from a government perspective can be challenging resource wise. As a centralised content team who don't devolve responsibility for content production to all staff, we can write as much content as our fingers can type – but if it doesn't get signed off by the appropriate person, it can't be published.
Fact check limbo
We know our subject matter experts, fact checkers and content owners across the public sector landscape are busy writing policy, managing heavy workloads and advising ministers or agencies. They don't always have the time or resource to sit and respond to our email requests for fact check.
We want to make the process as simple as possible. This is one reason we use pair writing,–to speed up the publishing flow and take some pressure off our colleagues by offering a face to face service.
Pair writing = collaboration
Pair writing encourages real time, face to face collaboration. Instead of sending emails with links to content on our staging site, we sit down with someone to iterate our work.
We use this technique to promote collaboration with subject matter experts. It helps us builds joint understanding which leads to a mutual trust that the work being created will meet the needs of both parties.
Pair writing has the added bonus of speeding up publishing processes, and our experience shows that the content produced from pair writing sessions incorporates better use of plain English guidelines, less policy speak and meets user needs.
Power publishing via pair writing
Following a recent pair writing session with policy colleagues Rosemary Greenhill and Stuart McCaskell in the water industry team, over the course of only 1 hour we managed to iterate and publish 3 content items on mygov.scot.
Before the session started, the water industry team had 1 published page about business water and sewerage charges that contained some inaccuracies and 2 brand new pages which were originally written in May but hadn't got past the fact check stage, so were still unpublished.
During the hour we made changes to the already published item then quickly moved onto the 2 items that were in fact check. They were amended, signed off then immediately published. Job done. One item was for citizens and the other for businesses:
Pair writing is democratic
All 3 items needed policy related amends (a lot can happen in a few months) and it was useful being able to pair write with the policy team.
Rosemary and Stuart had made some notes beforehand and were really invested in getting the content published. We started with their proposed changes and began writing in Rubric (our content management system) immediately, updating the site in real time. They could also see how their content amends would look across multiple devices.
During the pair writing session, we all had different ideas which were democratically discussed and either incorporated into the finished article or discounted.
My ideas that weren't used in the content stemmed from my lack of technical or regulatory knowledge. Some of the amends suggested by the subject matter experts were not included because of accessibility or plain English reasons.
Bringing content design skills together with an expert's technical knowledge is powerful and results in content that's accurate, accessible and stylistically on point.
Being able to discuss and make the changes directly was an extremely useful and productive use of everyone's time – avoiding the usual email chain.
Dr Rosemary Greenhill – subject matter expert:
I agree that it worked really well and that our session was extremely productive. I think our skills complemented one another perfectly – we have the technical detail and you have the skills to translate it into the simple and effective style.

The reading age made us realise that we need to restrict the content to the essentials rather than clogging it up with detail that would only serve to confuse readers.

It also helped that we could sit at a desk and work together to achieve the end result in 'one sitting' rather than having an endless series of emails to correct mistakes and misunderstandings.

Hopefully you learnt a little about the water industry too!
The future
I did learn a lot about the water industry – I now know that sewerage and sewage are not the same thing! I also learnt that making face to face contact is easier and much more productive than relying on email and pair writing promotes more harmonious working relationships with colleagues.
After we published the 3 content items, one of our experts, Stuart has been in touch regarding a new content item relating to water charges for vacant properties. This page will be an extremely important piece of information to business owners in Scotland and is currently being written. We will definitely be pair writing through the fact check process of that item and whenever else we can.
Getting in touch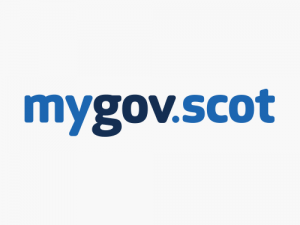 As mygov.scot is the single entry point for public services in Scotland, to ensure we're all providing the most appropriate information for users, public sector organisations need to work together. When we work together we can create the simplest and most effective digital user journeys for citizens and businesses.
If you're involved in creating digital content for your organisation and would like to join our content community of practice, join our knowledge hub group.
If you want to know more about our content processes, then please get in touch with us: contentupdates@gov.scot
Keep up to date by keeping an eye on our roadmap and following our updates on this blog and on Twitter.
Tags: content creation, content design, digital content, pair writing, peer review, peer writing, plain english, subject matter experts, writing for the web
Comments