Digital
Scottish Digital Academy – Building capability to deliver transformation.
November 22, 2018 by Stewart Hamilton No Comments | Category Content Design, Digital Public Services, Digital Scotland
Guest post by Agile coach, Dean Rhodes from the Scottish Digital Academy, Scottish Government.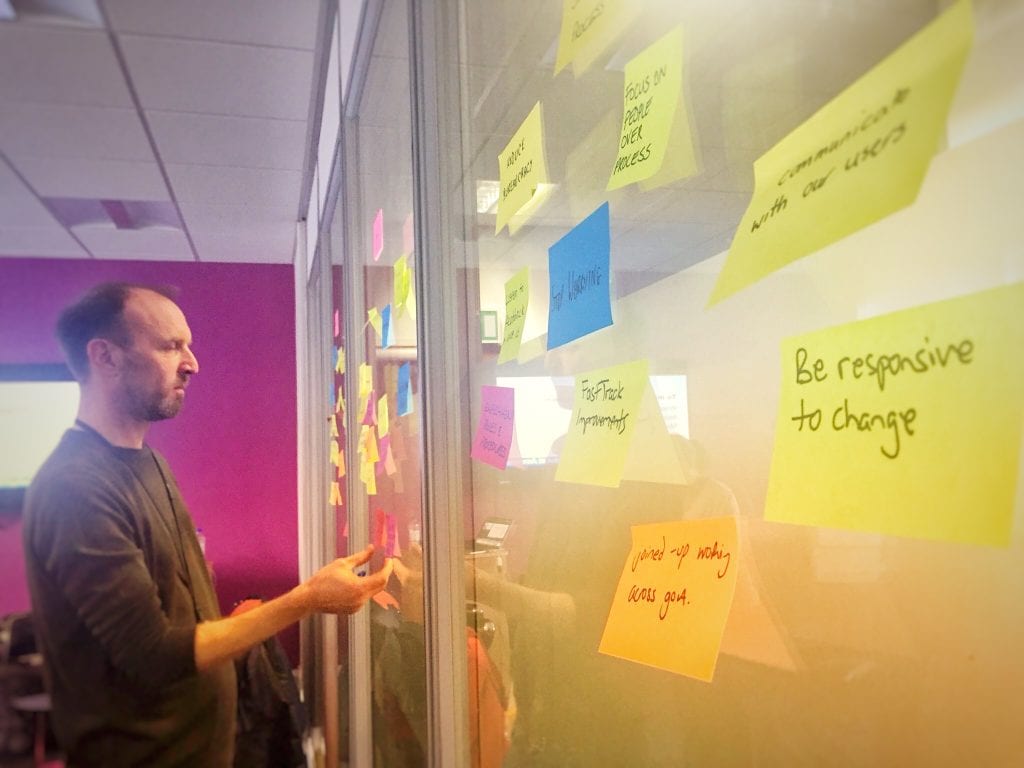 Our aim at the Scottish Digital Academy is "building capability to deliver digital transformation" but what does that actually mean? Well, on our courses, we focus on two main things, why we are building that service and how we build the service.
So, why are we building new digital services?
Well the simple answer is that as we all use technology and our devices in our everyday life to shop, connect with family and friends, bank, book holidays and insurance and the like and we expect to be able to interact with public services in the same way. Our expectations that have risen from our use of digital things means we expect to be able to interact with Government and public services in the same way.
We, in Government and across the public sector, need to get a better idea of what our citizens are trying to do when they access our services. We need to put those users of our services at the very heart of everything we do. We talk a lot about how we do this on our courses and in our longer courses we do it ourselves – build real service based on the needs of users.
Secondly, how are we building these services so that they are able to respond to the needs of our citizens.
We talk about Agile, a lot, on our courses. This involves using different techniques and methodologies than more traditional project delivery to allow us to be more responsive and flexible in how we try to solve problems. More importantly, we talk about promoting a culture and set of behaviours that embeds more collaborative ways of working into our workplaces and about how we get the right people to build services that are based on the needs of the citizens themselves. This change of mind-set from a people perspective can drive an organisations transformation and really makes the difference.
Our courses are immersive, interactive experiences that our delegates find engaging, challenging and fun but don't take our word for it, see what our delegates say about our courses: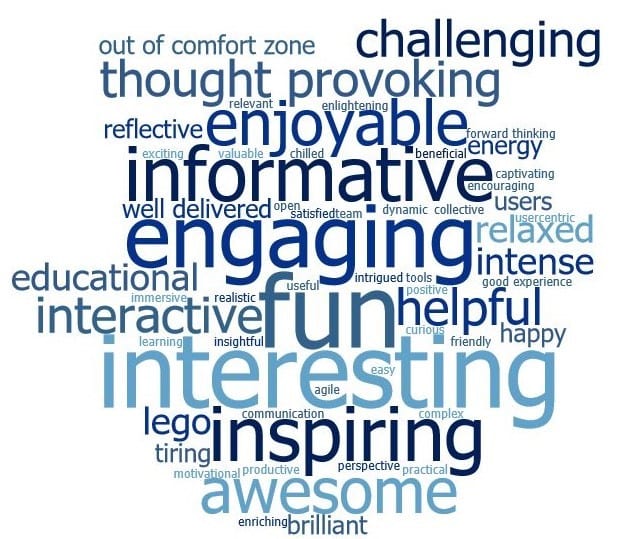 We offer a range of courses from our one day awareness course for people who want to find out more about digital, a three day course for teams who want to introduce agile techniques up to our ten day Foundation course aimed at people who are going to work with teams that are building digital services. We also run courses for senior leaders to help them think about trusting and empowering teams to deliver digital services.
If you are interested in learning more about the Scottish Digital Academy, please visit our website or follow us on Twitter.
Tags: academy, digital, scottish, scottish government
Comments