Digital
Online Identity Assurance – Thank you stakeholders
November 1, 2018 by Digital Identity Scotland 1 Comment | Category Digital Identity, Digital Participation, Digital Public Services, Digital Scotland, Scottish Approach to Service Design
The Online Identity Assurance team held its third and final Stakeholder Group meeting of 2018 this week, bringing together a wide range of people with interest in our work.
The meeting, chaired by Scottish Government's Chief Data Officer Roger Halliday at Dovecot Studios in Edinburgh, brought together 15 individuals from our Stakeholder Group, 11 who signed up via public registration on our Eventbrite page and the OIA project team.
In addition, the team was also delighted to welcome Minister for Public Finance and Digital Economy Kate Forbes, who was making her first visit to one of our stakeholder events since being appointed to her role earlier this year.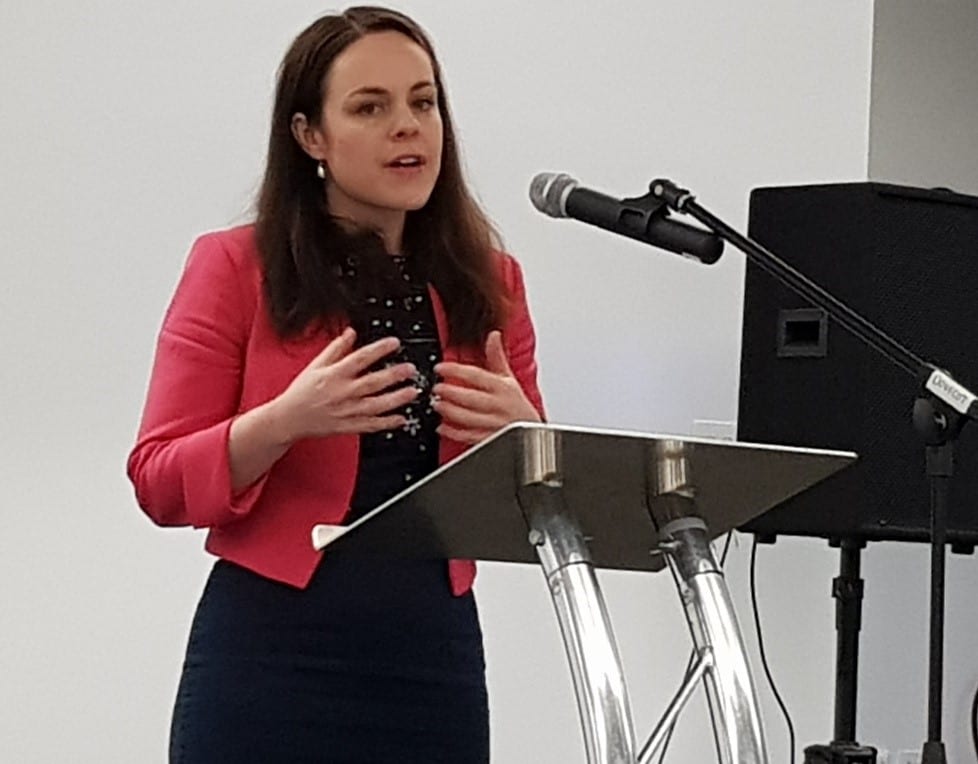 The Minister outlined her thoughts on the importance of the programme as part of the increasing digitisation of Scotland's public services, and how important it was as part of as a commitment within the Programme for Government. Our Delivery Lead Mike Crockart then went on to discuss plans for the Alpha phase of our work and answered a range of questions, with the aim of giving attendees a better understanding of how the next phase will work. You can read through Mike's presentation slides here: OIA National Stakeholder Group 311018
It was then over to Maria Campbell, our Communications and Engagement Lead, to run through our upcoming planned activity to engage with a range of interested groups, and Ross Clark, who introduced the Product Vision which the team has produced to clearly set out what it is working to achieve. Papers from the meeting, including our Draft Communications and Engagement Strategy and Product Vision, can be accessed here.
Overall, this was a very productive meeting and we got some really valuable feedback from stakeholders about our work and the Alpha stage. Look out for another blog post in the very near future which will explore the workshop part of the meeting in more detail, along with video of the main presentations.
Our focus is now on the next meeting of our Programme Board, which takes place on Thursday 8 November. We will be taking thoughts and comments from the Stakeholder meeting to our Programme Board members, ahead of beginning the Alpha phase.
Thanks to all stakeholders who attended this meeting and the first two that were held earlier this year – the team greatly appreciates your input and we look forward to continuing that.
Got a question for the project team? Get in touch via onlineidentityassurance@gov.scot.
Blog by Leona Devlin and Ross Clark
Tags: assurance, digital identity, identity
Comments