Digital
Payments Project – Secondment Opportunity
May 23, 2019 by Clare Mills No Comments | Category Digital Public Services, Digital Scotland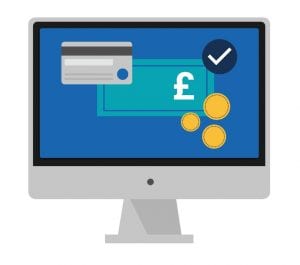 We're looking for a Principal Architect to join the Scottish Government Payments Project team on a secondment basis for up to 23 months.
In September 2018, the Scottish Government set up a small team to take a closer look at how we make and receive payments, initially with the aim of creating a robust business case for the delivery of a common payments platform for the Scottish Government that could be re-used across the public sector. It is an area where there is a compelling case for the development of a common platform for public sector organisations to on-board to, due to the repeated need for payments functionality. Scotland's digital strategy identifies a payments platform as one of the core elements of a platform based strategy, along with publishing, identity, licensing and customer management.
The Principal Technical Architect for Payments will be assigned as technical lead on this programme. This is an area of significant focus for the Scottish Government's Digital Directorate with the aim of developing leading-edge platforms and services to facilitate payments in and out of government. The role will lead all technical elements of this work including engagement with industry experts, partners and stakeholders.
The Principal Technical Architect will also be a key member of the Digital Architecture Practice within the Digital Directorate and contribute to the development of the vision, practices and patterns for the common platforms we are building in to support public services.
Please email lauren.bisset@gov.scot to ask for a copy of the job description
The salary range for this post is £71,881-£74,343
If you are interested in this role and want to talk to someone about it, please contact Keith Turnbull at keith.turnbull@gov.scot
All notes of interest and CVs to be sent to lauren.bisset@gov.scot by 20 June 2019.
Tags: digital, digital public services, scottish government, SGPayments
Comments