Marine
Celebrating World Book and Copyright Day
April 23, 2020 by Marine Directorate Communications 1 Comment | Category Guest Blog, Marine Directorate general, Marine Directorate Science, Publications, Scottish Marine and Freshwater Science report series
To celebrate UNESCO's World Book and Copyright Day we have a guest blog post to share with you from our very own Librarian, Helen McGregor.  Take it away Helen!
***************************************************************************
"Books are your ticket to the whole world. The library is the key.
That is where the escape tunnel is. All of the knowledge of the world is there.
The great brains of the world are at your fingertips". – Billy Connelly
Today, 23 April 2020, marks UNESCO's World Book and Copyright Day, an annual celebration of books and reading.
Marine Scotland Science (MSS) is lucky enough to have two libraries – one at the Marine Laboratory in Aberdeen and one at the Freshwater Fisheries Laboratory near Pitlochry. We have a collection of books and journals in these libraries that, as librarian, I have the privilege of looking after.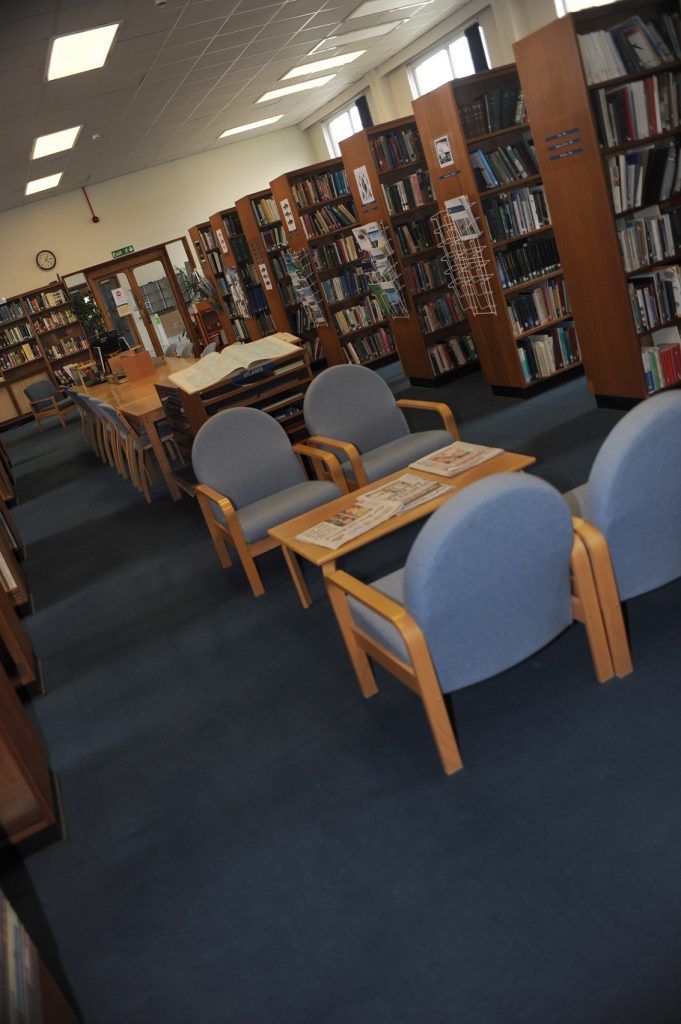 As the Billy Connelly quote at the top of this blog says, libraries provide access to knowledge. They help tell the story of how science and understanding have developed over time. They tell us where we are today and where we could go in the future.
I've always loved reading, and that was a big part of why I became a librarian. Of course, I don't get to spend my days reading at work – and I'm not sure that I would choose to read a scientific textbook to relax anyway! Books and reading tell us so much about the world, they can chime with our own experiences or offer us something so completely different that we couldn't have imagined it without reading it first. We also read to expand our knowledge and learn, which is vital for the scientists working at MSS.
The books in the MSS library collections are, unsurprisingly, focussed on Scottish fisheries literature but we have books on many diverse subjects, ranging from environmental law to the Loch Ness monster! We have books in the collections dating from the 1700s right up to the present, and have books about all sorts of animals, plants and environments from all over the world.
Stephen King has said that 'books are a uniquely portable magic', and e-books and audio books make this even more true today when one device can hold many different books. No longer do I need a bag just for books when going on holiday!
Keen eyed readers will have noted that today is also about copyright. Copyright exists to protect the rights of authors and to ensure that they get recognition and, where appropriate, payment for their work. Here at MSS, as part of government, we publish the results of our work under Crown copyright. This means that we allow these results, where possible, to used and reused by anyone for any purpose as long as the source is acknowledged and the copyright remains with the Crown. You can find copies of MSS reports on our website, maps on Marine Scotland Maps and datasets on Marine Scotland Data.
The libraries at the Marine and Freshwater Laboratories are open to the public (by appointment), but we're not open during the COVID-19 outbreak. If you're interested in our collections you can have a look at the library catalogue to see what we hold.
Further Information:
Previous blog posts about our library:
Tags: fisheries, Freshwater Fisheries Laboratory, Marine Laboratory, research, science, UNESCO's World Book and Copyright Day, World Book and Copyright Day
Comments