Digital
Online Identity Assurance – Pre-Alpha
July 27, 2018 by Digital Identity Scotland No Comments | Category Digital Identity, Digital Public Services
Hello and welcome to the Online Identity Assurance team's latest blog post.
As you may have read in our earlier posts, the team is working to develop a common approach to online identity assurance for access to public services. This is the process where a person seeking to access a public service digitally can sign in and prove who they are in a safe, secure way.
To achieve this, the team spent the first few months of the project learning all it could during a 'Discovery' phase.
This was a productive time, with the team gathering valuable research on people's experiences of the process of proving their identity online, along with work on the technical options that are available. All of that research is published and available to read here at the bottom of the page.
The Programme Board, which provides a governance oversight, agreed the project could progress from its Discovery phase at its last meeting. A minute from that meeting is now published and available to read here.
With Discovery complete, in recent weeks the team has been working through all of the research gathered in order to decide what options we pursue in the next phase of our work, which will be the 'Alpha' phase, due to begin in September.
This will be an exciting phase where we start to test out some ideas.
The aim of these tests would be develop a prototype that demonstrates an approach to online identity assurance, defined by the project team, is possible. This 'proof of concept' would then be explored more fully.
It's been a busy, but rewarding, effort to get to this stage. In response to the changing demands of the project, the team has broadened to bring in additional analytical, technical and engagement resource.
You can read more about that, and a more detailed summary of what we aim to achieve in Alpha, in our updated Programme Plan: Online Identity Assurance – Programme Plan – Updated July 2018.
So for the rest of July and August, our pre-Alpha planning will continue. As part of that, earlier this week we were pleased to host a workshop bringing together representatives of Scottish public sector organisations with a direct interest in this work, including Scottish Enterprise, Disclosure Scotland, North Ayrshire Council, North Lanarkshire Council, Scottish Social Security Agency, Scottish Government Health and Social Care Directorate and the Improvement Service.
We spent a productive four hours discussing a range of issues, including what existing identity assurance measures are in place across the different organisations, and exploring complex scenarios from each organisation's perspective. The team is delighted with how it went and is already working through the power of ideas and insights that were generated.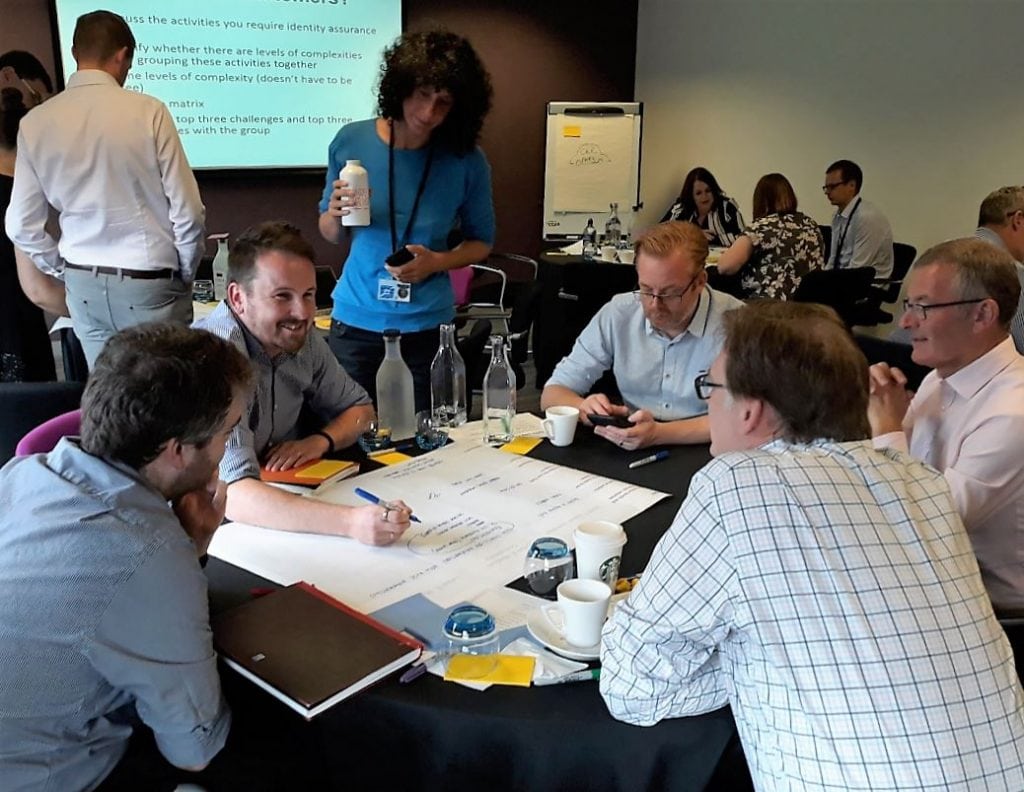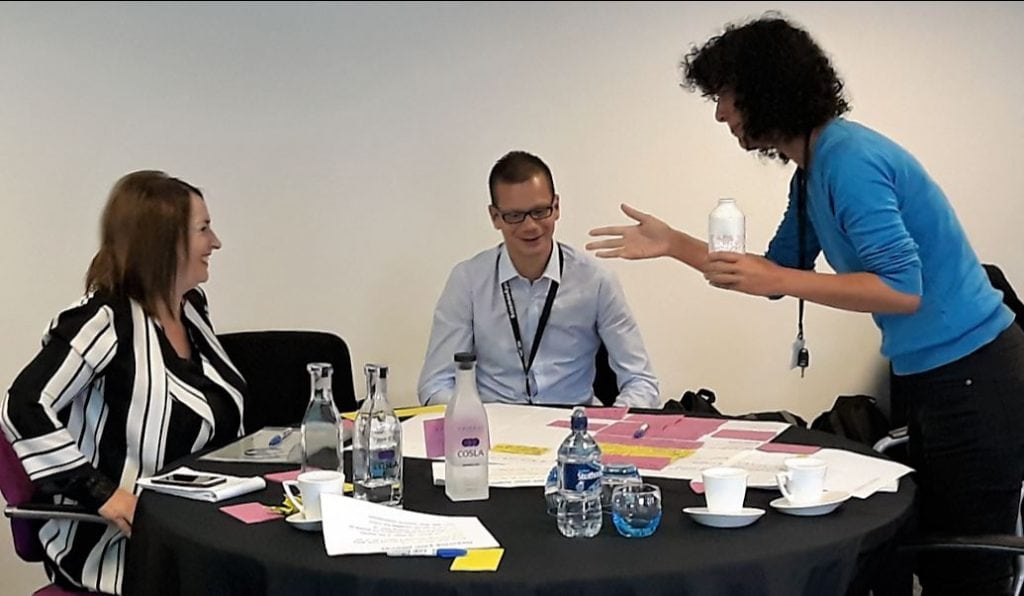 Got a question for the project team? Get in touch via onlineidentityassurance@gov.scot.
Tags: assurance, digital identity, identity
Comments