Digital
Online Identity Assurance – Voices: Ruchir Shah
December 7, 2018 by Digital Identity Scotland No Comments | Category Digital Identity, Digital Participation, Digital Public Services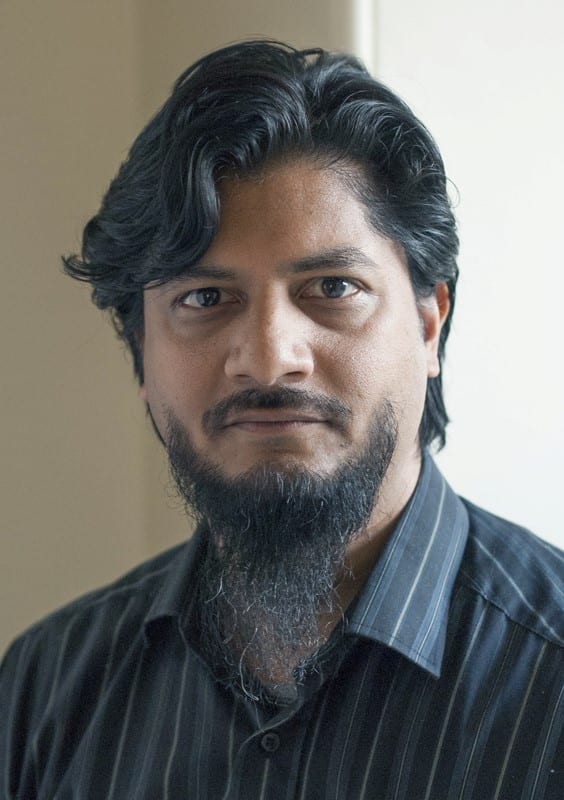 As you will have seen from our last blog post, the Scottish Government's Online Identity Assurance programme is moving into a new phase. Our work has been greatly enhanced by the input of our key stakeholders. Ruchir Shah, Head of Policy at the Scottish Council for Voluntary Organisations and a leader in the Open Government movement in Scotland, is an advisor to our Programme Board. Here in a guest blog post, Ruchir sets out his view on how work is progressing:
Identity assurance is all about people identifying themselves effortlessly and safely to public services. However, it was a sore point for Scottish Government a couple of years ago. This Programme has turned that around.
Back then, I publicly criticised the Government for presenting what was in my opinion a half-baked, poorly consulted proposal. My reward was to be invited two years later to sit as an advisor on the new Programme Board created, to oversee a much better informed approach to developing Scotland's identity assurance system.
The feedback I have heard from civil society stakeholders about the processes that have been taken to date has been positive, with the impression that this is a well-informed programme. I believe this is being due to the open and consultative way that this second go at developing an identity programme has been run from the beginning.
Ultimately it's all about trust. If people trust the systems available to them to identify themselves digitally to public services then it will work.
In the latest meeting we reviewed the Programme's draft communications and engagement strategy which spoke of looking at the programme from the point of view of people, rather than government. Interestingly, the draft plan was published alongside a whole bunch of the meeting's papers a week in advance of the board signed it off! That's not normal practice for a Scottish Government comms strategy, and demonstrates the open government approach the Board wants to take.
There was a running streak through our Board conversation about bringing more control to people over their data, and making sure this Programme helped Scotland take positive steps in that direction. There are of course always tensions between giving away power to people – will it undermine coherence and government's ability to manage needs and interests? What if some people withhold consent for their data being used for research and needs assessments? Would it not be more cost effective to just force (or nudge) everyone to comply?
The other big thing the Programme Board is grappling with is that a lot of the tech in this area is still developing. This includes, the digital verification platforms currently available, the open licensing schemes available, the nascent list of providers and which public services are technologically ready to be early adopters. It's not an easy one, as the timescales for developing Scotland's new services, particularly for health and social security are tight and under pressure. The Expert Group set up by the Programm Board, which is ably chaired by Gavin McLachlan from Edinburgh University is doing a sterling job in sorting through the technicalities.
I am really enjoying seeing how an openly developed government programme is enthusing people both externally and internally within Government to do their best for people and communities. Think of the amazing things that will happen if more parts of Government started working in this way.
Got a question for the team? Get in touch with us at onlineidentityassurance@gov.scot and follow the discussion on Twitter at #IdentityAssurance.
Past blog posts:
Tags: assurance, digital identity
Comments