Digital
Online Identity Assurance – See you in 2019
December 20, 2018 by Digital Identity Scotland No Comments | Category Digital Identity, Digital Participation, Digital Public Services, Digital Scotland
Just over a year ago, our first blog post heralded the announcement of our 'Online Identity Assurance' programme.
Since then, the project team has had a productive and enjoyable 12 months.
We have commissioned and undertaken extensive research about the experiences of people who use services online and in person, and also done the same with providers of these services to understand their perspectives
We have held several face-to-face meetings with a range of people with an interest in our work, including our first Show and Tell.
We have explored several technical issues in detail, expanding our team to increase our capacity to do this.
We have partnered with OIX to collaborate on specific ideas with a range of people from around the UK during the 'Alpha' phase of our programme, which is now in progress.
And we have enjoyed documenting our progress here and on other channels, in the spirit of open government.
We are planning another Show and Tell early in the New Year, as well as more meetings of our Stakeholder Group, Expert Group and Programme Board. And in our next blog in January, we have some important news to share about how we are ringing the changes with regards to the name of our programme.
Make sure you follow the blog to stay up to date. It's really easy to subscribe to the blog – just click on the 'Subscribe' email link at the right hand side of this article to get future Digital blog posts sent straight to your inbox when they are published.
The team, and therefore the blog, will be taking a break for Christmas. We look forward to returning in January and will respond to any correspondence to onlineidentityassurance@gov.scot upon our return.
To everyone that has had involvement in our work over these last 12 months, we thank you for your input in helping to shape this important work. We wish you all a very Happy Christmas and New Year.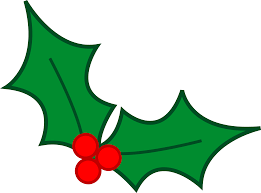 Past blog posts:
• Online Identity Assurance (including our Programme Plan)
• What have we been doing? Come see for yourself
• Come to our Show and Tell
• Welcoming expert and stakeholder input
• Focus on technical
• Approaching the next phase
• Listening to your views
• An open approach
• Pre Alpha
• Working with OIX
• Join us in our proof of concept stage
• Opportunity to attend next National Stakeholder meeting
• Thank you stakeholders
• Collaborating through OIX
• Voices: Ruchir Shah
Tags: assurance, digital identity, identity
Comments